The Maryland Transportation Authority (MDTA) and the Baltimore City Department of Transportation (Baltimore City DOT) are studying proposed infrastructure improvements to address traffic needs in the Port Covington area. The private development proposed for Port Covington is underway and is expected to continue regardless of whether any infrastructure improvements are implemented. The improvements being studied are meant to ensure that the Interstate 95 (I-95) corridor and major local roads, including Hanover Street, McComas Street, and Key Highway, will continue to connect people to where they live, work and play in a safe and efficient manner, while supporting the economic development of communities in the south Baltimore region.
The Federal Highway Administration requires an evaluation of the potential effects of existing and planned projects, including the planned improvements along the I-95 corridor and the ramps and transportation facilities that provide access to Port Covington. The I-95 Access Improvements from Caton Avenue to the Fort McHenry Tunnel Environmental Assessment will evaluate the proposed No Build and Build Alternatives as well as examine the overall picture for transportation in the community. Build Alternatives include concepts for proposed ramp, bridge, and roadway improvements. The study will also assess the impacts of the alternatives' construction and operation and how each of the proposed improvements will affect motorists, bicyclists, public transportation users and pedestrians as they move throughout the area.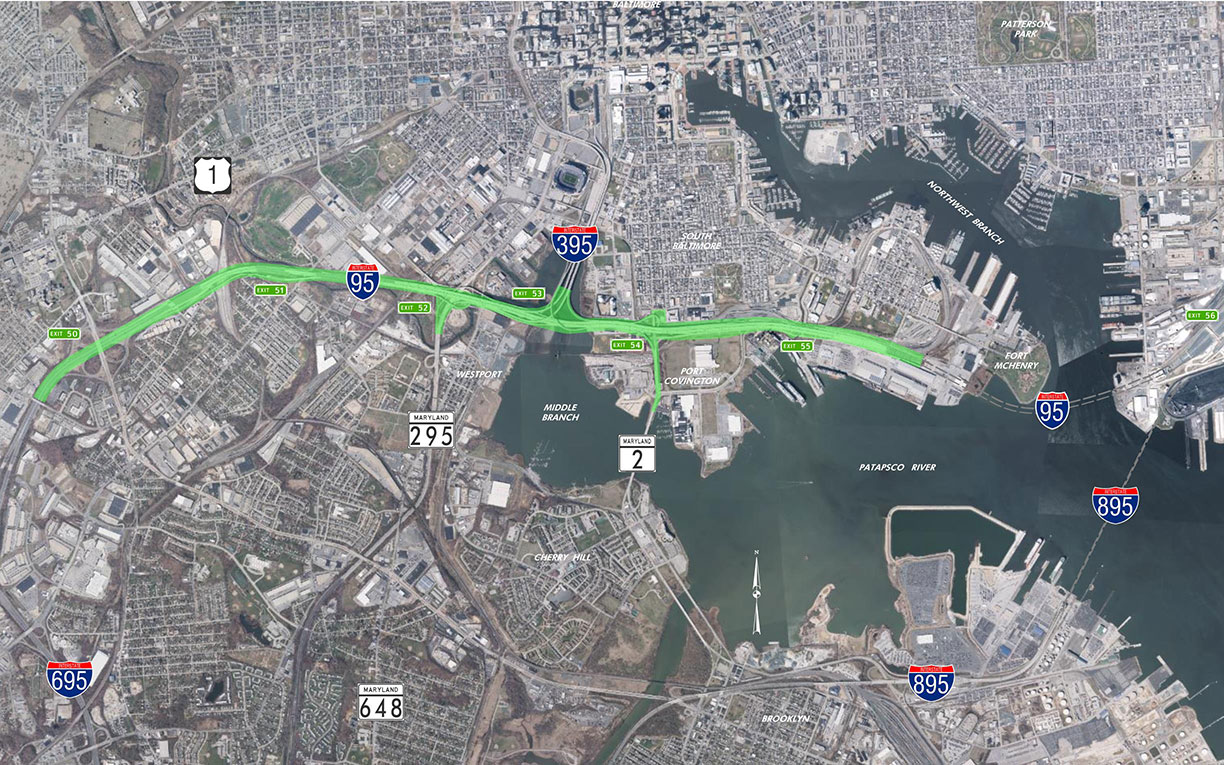 The study seeks to explore critical linkages and increase access to the developed Port Covington peninsula, as envisioned under the Port Covington Master Plan. The study area extends approximately five miles along I-95.  Baltimore City DOT is also planning improvements to the Hanover Street Bridge. This study will also be closely coordinated with the Environmental Assessment.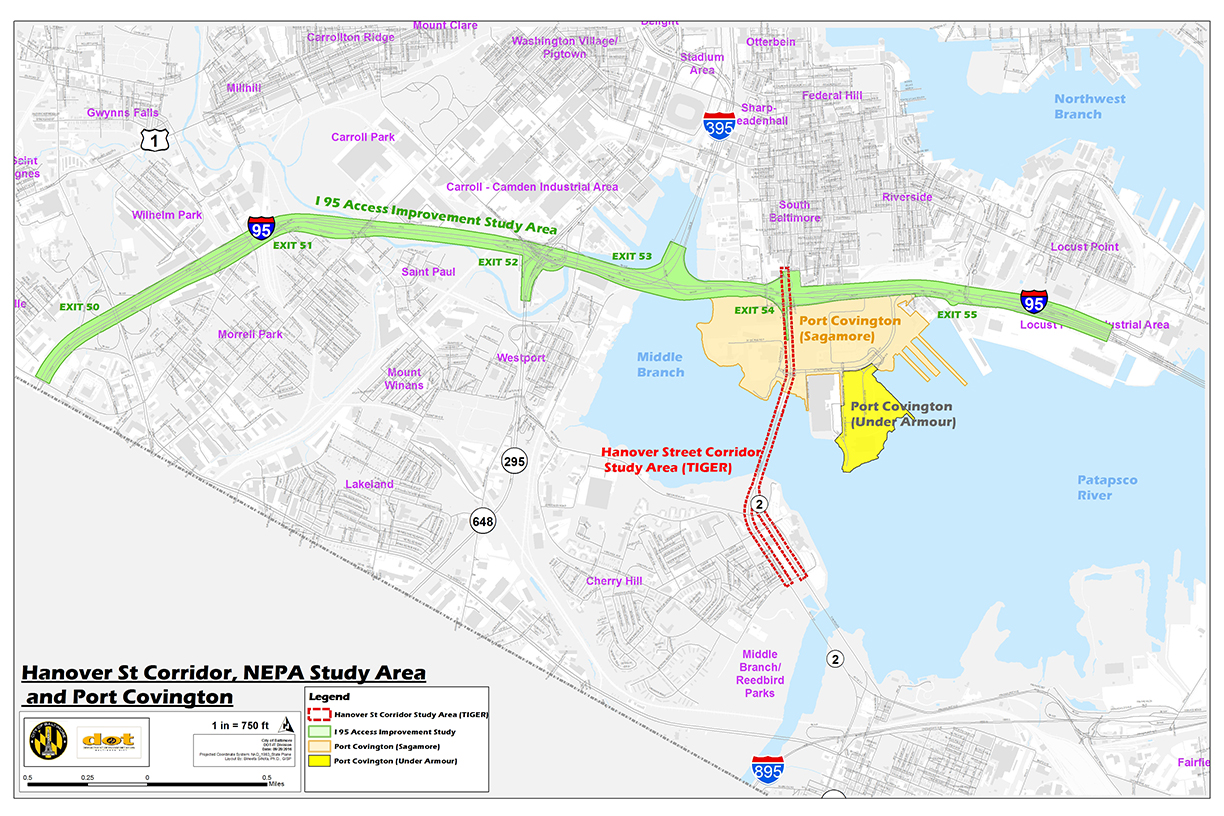 PUBLIC COMMENT:
Thank you for visiting I-95 Access Improvements Study homepage.  Please provide your comment.
FOR MORE INFORMATION:
Mr. Carl Chamberlin 
Project Manager
Division of Project Planning and Program Development
Maryland Transportation Authority
2310 Broening Highway
Baltimore, MD 21224
I-95AccessStudy@mdta.maryland.gov
Ms. Nikia Mack
Community Liaison Officer
Baltimore City Department of Transportation
417 East Fayette Street, 5th Floor
Baltimore, MD 21202
443-984-4094