Compliments and Complaints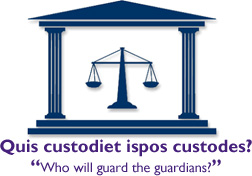 The Maryland Transportation Authority Police appreciate your feedback on both the positive and negative performances of our police officers and civilian employees. The Citizen's Compliment/Complaint Form can be used for both purposes.
Compliments or complaints regarding MDTA Police employees may be made via the online form below, by telephone, or in writing to the Commander of the Internal Affairs Unit:
ONLINE FORM INSTRUCTIONS
Complete each section with as much detail as possible.
"Sign" the form.
Submit the form.
ADDITIONAL INFORMATION:
Citizens may call the Internal Affairs Unit (IAU) or any Detachment to make their initial complaint:
| | | | |
| --- | --- | --- | --- |
| Internal Affairs Unit | 410-295-8143 | Headquarters | 410-537-7777 |
| BWI/TM Airport Detachment | 410-859-7041 | Intercounty Connector (ICC) Detachment | 410-537-6905 |
| Central Command Detachment | 410-537-1200 | Lane (Bay) Bridge Detachment                               | 410-295-8146 |
| Commercial Vehicle Safety Unit | 410-537-1132 | Port of Baltimore Detachment | 410-633-1130 |
| Harry W. Nice Bridge Detachment | 410-537-6800 | Thomas J. Hatem Bridge Detachment | 410-537-1147 |
Citizens may also make their compliments / complaints in writing to the following address:

ATTN: Commander of Internal Affairs
MDTA Police Internal Affairs Unit
4330 Broening Hwy
Baltimore, MD 21222

Pursuant to Maryland Public Safety Article Title 3 Section 3-104, a complaint against a law enforcement officer that alleges brutality in the execution of the law enforcement officer's duties must be signed and sworn to, under penalty of perjury, within 366 days after the alleged brutality.

False accusations or statements which cause an investigation may lead to civil and criminal actions.

The investigator to which the case has been assigned will contact the complainant.