Reconstruction of Northbound I-95
from MD 43 to South of MD 152 Underway
As part of the Maryland Transportation Authority's (MDTA) $1.1 billion program to relieve congestion and improve travel along the I-95 Corridor into Harford County, the MDTA is beginning preliminary work to widen northbound I-95 between MD 43 (White Marsh Boulevard) and MD 152 (Mountain Road) to make way for the extension of two northbound Express Toll Lanes. The existing travel lanes have been shifted to the left towards the median area. Traffic barrier is being installed along the right shoulder to separate traffic from construction activities. All northbound travel lanes will be maintained during peak travel periods.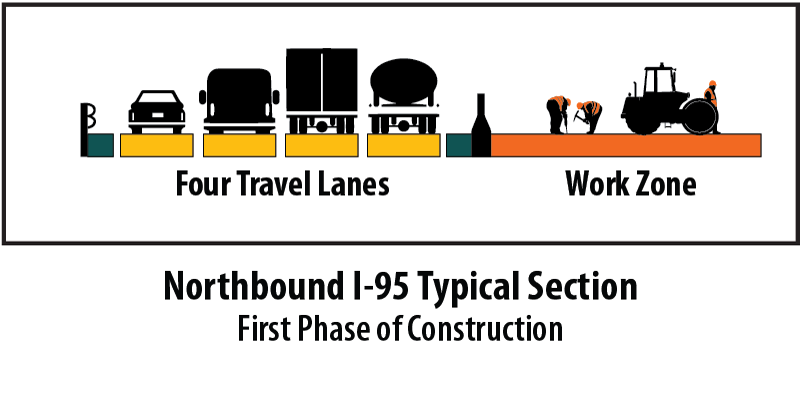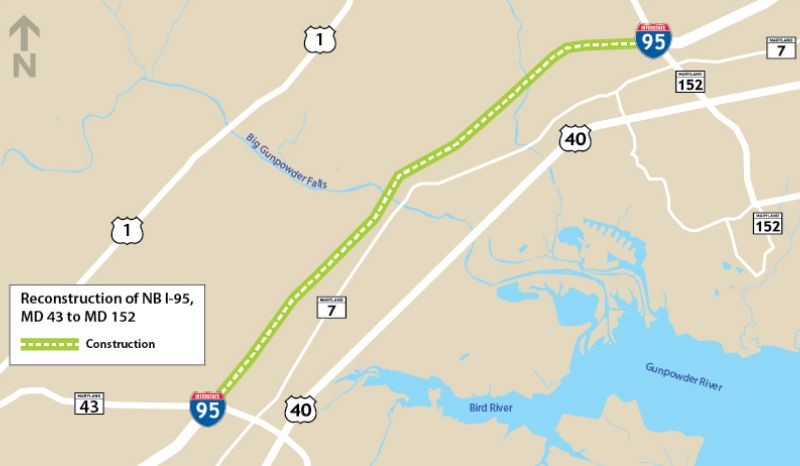 The barrier separation provides a safe work zone for construction workers to perform the roadway widening. Motorists should expect delays when traveling through the work zone. Please obey all speed limits and be alert so no one gets hurt. For more information, visit mdta.Maryland.gov/I95ETLNB/home.html.
Sign up for email/text alerts at https://bit.ly/2Dh9EZn. View real-time traffic camera images on MDTA roadways by visiting mdta.maryland.gov. For real-time updates on major incidents follow us on Twitter at twitter.com/TheMDTA. Find us on Facebook at facebook.com/TheMDTA.