CHART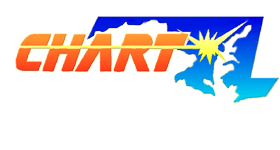 The Transportation Authority is an active participant in the Coordinated Highways Action Response Team (CHART) program. This is a joint effort of the Maryland Department of Transportation (MDOT), the Maryland State Police and the Maryland Transportation Authority (MdTA) in cooperation with other federal, State and local agencies. CHART's mission is to improve operations of the State's highway system through teamwork and technology.
One of CHART's most important services to customers is advising motorists of traffic conditions along major routes. Through a series of variable-message signs (VMSs) and travelers' advisory radio (TAR) broadcasts, the CHART system is able to advise motorists of alternative routes they can use to avoid delays, congestion and potential problems.
Cameras thoughout the State, including at the Bay Bridge, provide real-time traffic images on-line through the CHART system. Access www.chart.state.md.us to visit CHART's website with live-traffic information.