I-95 ETL Northbound Extension - Reconstruction of NB I-95, MD 43 to South of MD 152
As part of the MDTA's $1.1 billion program to relieve congestion and improve travel along the I-95 corridor into Harford County, the MDTA is reconstructing northbound (NB) I-95 between MD 43 and south of MD 152. The NB roadway will be widened to the outside to allow for the construction of two ETL in the median area. The future roadway configuration will consist of four general purpose, non-tolled lanes, and two ETL. Access to the NB ETL from MD 43 will also be completed.
As a part of this project, the Raphel Road Bridge will be replaced to allow for the widened NB roadway and future southbound improvements, and the Big and Little Gunpowder bridges will be replaced along NB I-95. In addition, a noise wall will be constructed on NB I-95 from the Little Gunpowder Falls to north of Old Joppa Road.
Existing Roadway
Four general purpose lanes in each direction.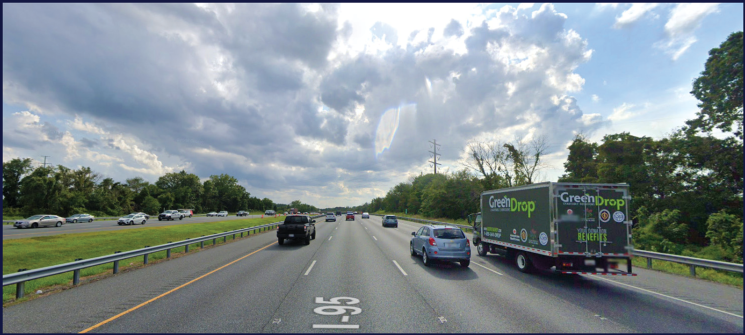 Reconstructed Roadway
Four general purpose lanes in each direction with two northbound ETL.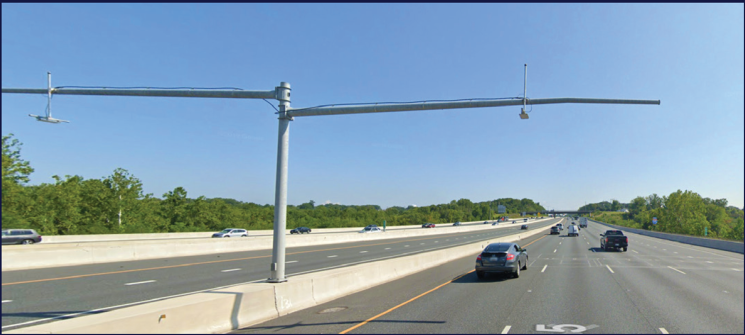 About Construction
Construction of the NB roadway is expected to begin in spring of 2021 and is anticipated to be complete in summer of 2024. During the first phases of construction, the current roadway will be shifted to the median to allow for the construction of the widened roadway to the outside. Once the widening is completed, traffic will be shifted to the outside to allow construction of the ETL.
All travel lanes will be maintained during peak traffic periods, however some travel lanes will be closed during off-peak periods. Drivers are cautioned to slow down and follow the posted speed limits within the construction zone.
Maryland Transportation Authority
Attn: Brian Wolfe, PE
Director of Project Development
Office of Engineering and Construction
8019 Corporate Drive, Suite F
Nottingham, MD 21236
I95ETLNB@mdta.maryland.gov
Comments can be submitted by either U.S. mail or email to the above addresses.