This project will enhance the MDTA's efforts to provide a safe and reliable drive for its customers and expands the Traffic Relief Plan that Governor Larry Hogan announced in December 2017. In addition, the proposed improvements will increase quality of life for numerous communities with the addition of several new noise walls and will replace or rehabilitate seven bridges that are more than 50 years old. The extension is expected to be open to traffic by the end of 2023 to MD 152, with the full extension to north of MD 24 open to traffic by the end of 2026.
Project Map: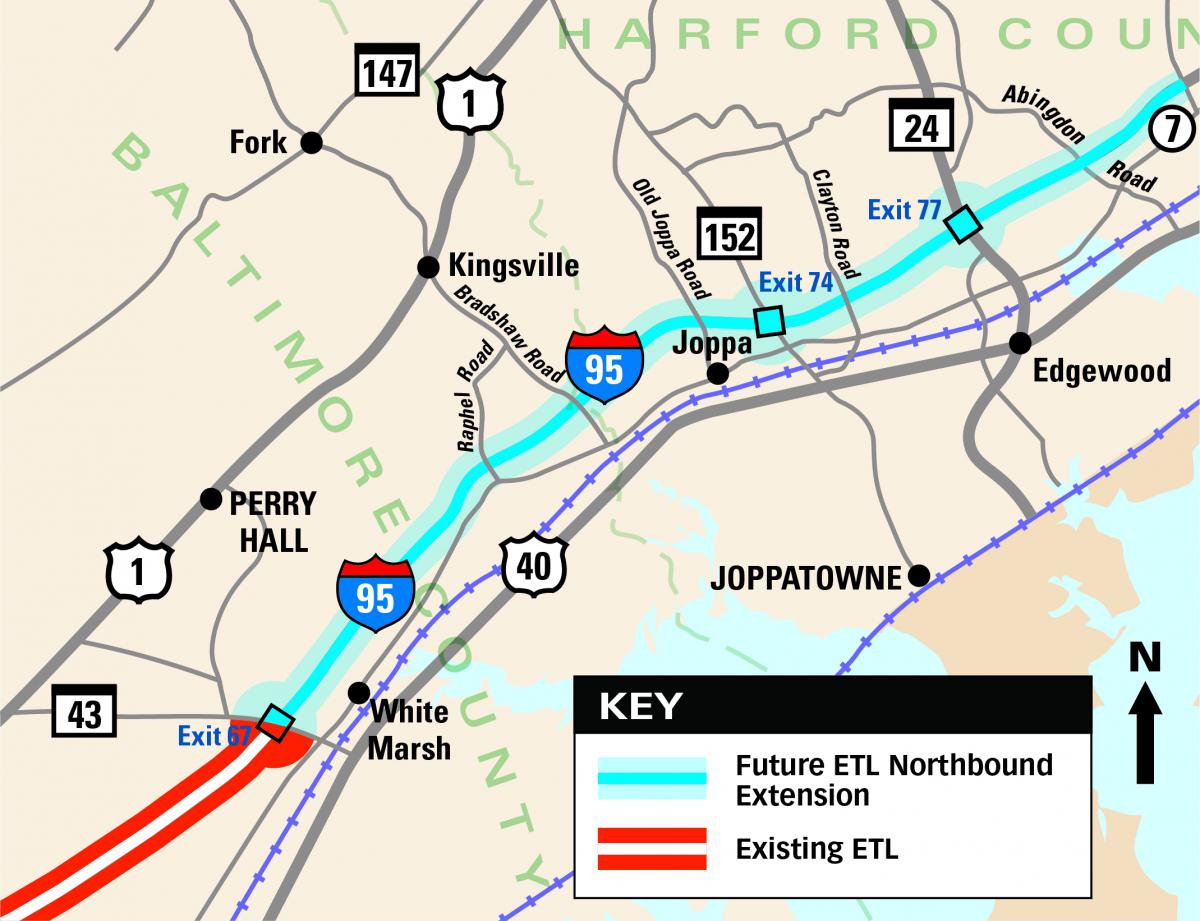 Fact Sheets:
Maryland Transportation Authority
Attn: Brian Wolfe, PE
Director of Project Development
Office of Engineering and Construction
8019 Corporate Drive, Suite F
Nottingham, MD 21236
I95ETLNB@mdta.maryland.gov
Comments can be submitted by either U.S. mail or email to the above addresses.

The meeting agendas are provided in Adobe PDF format. If you do not have a PDF viewer you can download a free version of Adobe Acrobat Reader at http://get.adobe.com/reader.