FOR IMMEDIATE RELEASE
Mar. 7, 2018
MDTA POLICE RECOVER STOLEN GUN
DURING TRAFFIC STOP IN BALTIMORE
BALTIMORE, MD - On Tuesday, Mar. 6, the Maryland Transportation Authority (MDTA) Police arrested a Baltimore man after a probable-cause search led officers to find a loaded handgun that was reported stolen in West Virginia.
An MDTA Police officer stopped a 2003 Honda Accord at Hanover St. and McComas Street in Baltimore for the operator not being restrained by a seat belt and for an equipment violation. As the officer attempted to stop the vehicle, the driver and the passenger switched seats. During a subsequent probable-cause search of the vehicle, officers located the stolen handgun. The passenger in the vehicle, 18-year-old Andres Galvan Flores from Baltimore, claimed possession of the handgun.
The MDTA Police charged Mr. Flores with knowingly transporting a firearm in a vehicle while traveling on a public road, possessing a stolen firearm, being under the age of 21 and possessing a firearm and transporting a firearm on their person.
After processing, officers transported Mr. Flores to the Central Booking Intake Facility in Baltimore City.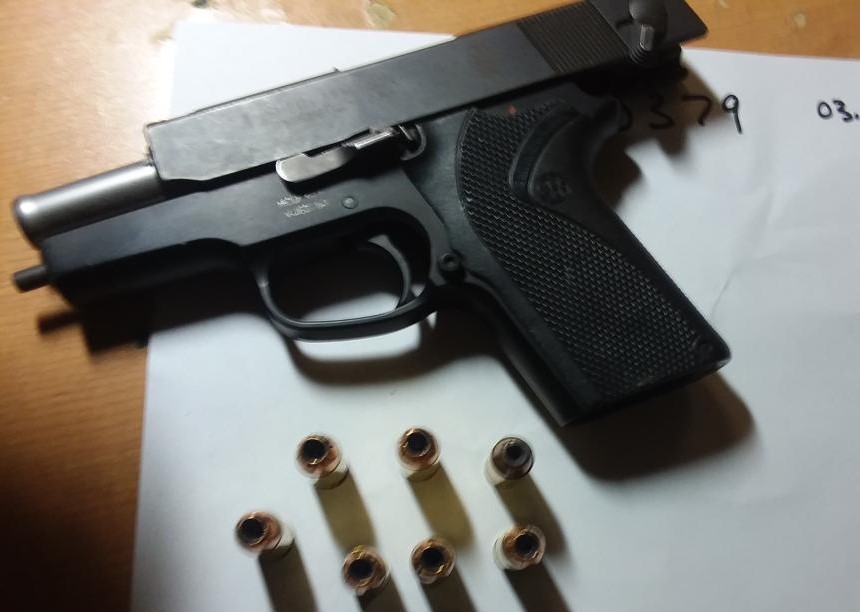 ###
The Maryland Transportation Authority (MDTA) Police is a nationally accredited law-enforcement agency. MDTA Police Officers provide safety, security and service to Maryland's citizen and visitors as they use transportation facilities across the state. Visit our website at mdtapolice.maryland.gov. Follow us on Twitter and find us on Facebook and Instagram at /TheMDTA.