title
I-95 ETL Northbound Extension - Southbound I-95 Noise Wall from north of Abingdon Road to South of Bynum Run
As part of the MDTA's $1.1 billion program to relieve congestion and improve travel along the I-95 corridor into Harford County, the MDTA is reconstructing northbound (NB) I-95 from MD 43 to north of MD 24. The future roadway configuration will consist of four general purpose, non-tolled lanes to MD 24, and two ETL. North of MD 24 the future roadway configuration will consist of three general purpose lanes and the ETL will merge into NB I-95 ending north of the Abingdon Overpass. As part of the Program, a new noise wall along southbound I-95 from north of Abingdon Road to south of Bynum Run will be constructed. The noise wall will provide noise level reduction for the houses along Pouska Road adjacent to I-95. The  new noise wall will be located along the existing southbound shoulder. The noise wall will enhance the quality of life for the residents in this community by reducing the noise levels from the highway. The new noise wall will not eliminate the noise level but will reduce the noise level to be within the acceptable ranges as defined by state and federal guidelines.
The new noise walls will:
Include a stone pattern finish
Vary in height from approximately 15 feet to 31 feet
Noise Wall Map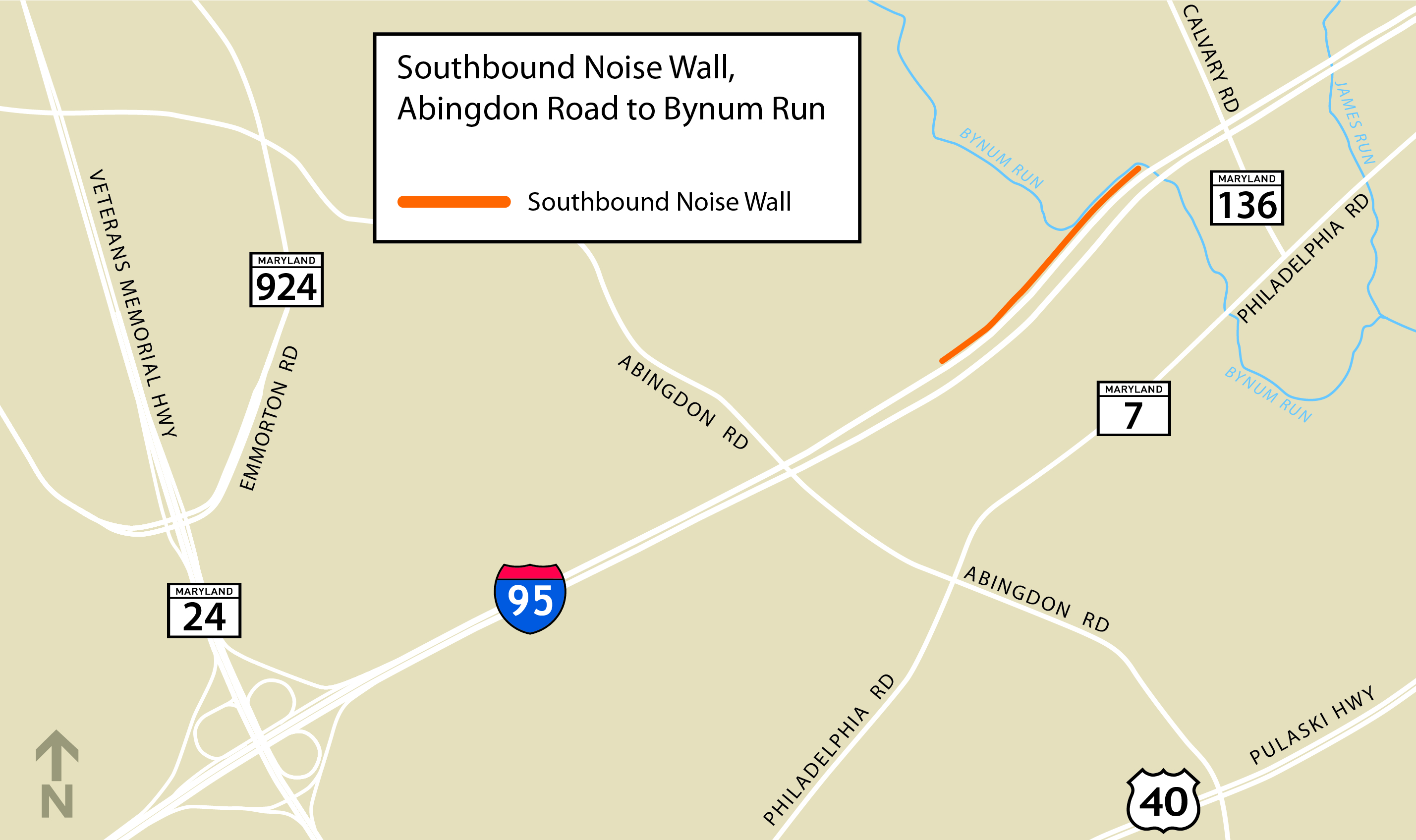 Noise Wall Example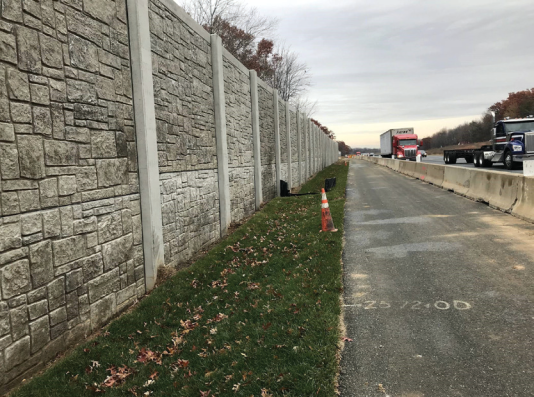 About Construction
Construction of the noise wall will be completed via access from I-95 with off-peak traffic lane and shoulder closures. The noise wall is anticipated to begin construction in Summer 2022 and be complete in the fall of 2023.