NEW NICE BRIDGE PROJECT - HOME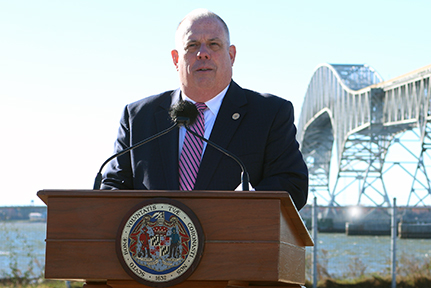 Standing at the base of the 75-year-old Governor Harry W. Nice Memorial/Senator Thomas "Mac" Middleton, Governor Larry Hogan announced $765 million in funding for construction of a new Potomac River crossing from Charles County, Maryland, to King George County, Virginia. This crossing is vital to the nation's security and to the quality of life of thousands of Marylanders who depend on this bridge daily for work, business, and recreation.
Existing Bridge: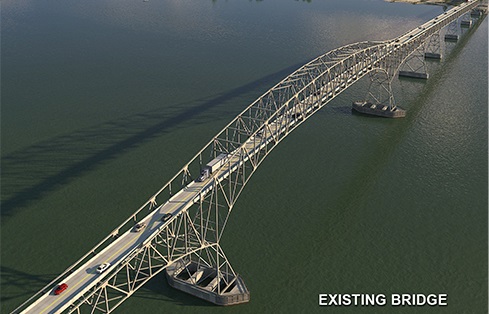 With only one, narrow lane in each direction, the existing bridge causes near daily congestion and traffic issues. Routine maintenance and large-scale preservation efforts have significant traffic impacts.
Additional Information:
News Releases:
January 17, 2018 - 9:30am
Contact Info:
Maryland Transportation Authority
New Nice Bridge Project
Attn: William N. Pines, PE
Director of Project Development
Office of Engineering and Construction
8019 Corporate Drive, Suite F
Nottingham, Maryland 21236
info@newnicebridge.com