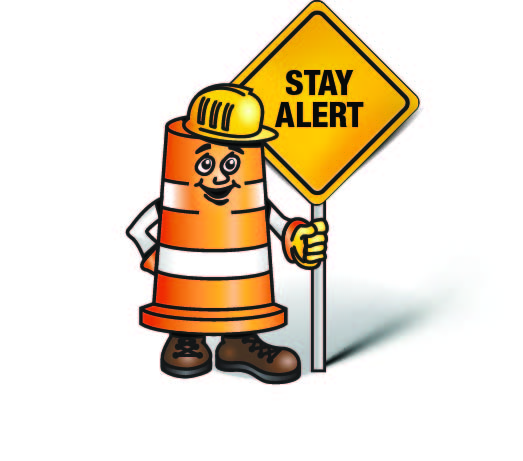 FOR IMMEDIATE RELEASE

July 16, 2015

 

Contact: John Sales, MDTA

410-537-1017

 

Charlie Gischlar, SHA

410-545-0303

 

PLAN AHEAD & EXPECT DELAYS TRAVELING I-95 DOWNTOWN ON SATURDAY

Use Northbound MD 295 to Get Downtown If Coming From The South;

Visit i95bmore.com For Maps of Alternate Routes

 

BALTIMORE, MD - With CONCACAF Gold Cup soccer games at M&T Bank Stadium and Artscape in Baltimore this weekend, the Maryland Transportation Authority (MDTA) and State Highway Administration (SHA) remind motorists to plan ahead, allow plenty of travel time and seek alternate routes downtown. Full details on the major roadwork on I-95 in Baltimore attached here in English and Spanish (also available on i95bmore.com).
Northbound I-95
The left lane on northbound I-95 between Exit 50 (Caton Avenue) and Exit 52 (Russell Street) is closed 24/7. To exit at Russell Street, motorists should follow signs to use Exit 50, continue on the ramp to northbound I-95, and exit at Russell Street.
Access to downtown via Exit 53 (I-395) on northbound I-95 is reduced from two lanes to one. Motorists can only access Exit 53 using the far right lane after Exit 52.
To get downtown from northbound I-95, use Exit 52 or Exit 55 (Key Highway) as alternate routes. If coming from the south, use northbound MD 295 to get downtown. Visit i95bmore.com for maps of alternate routes.
Use I-695 or I-895 if traveling thru Baltimore City.
Travel Tips
Give yourself enough travel time. The summer travel season, Artscape festival and CONCACAF soccer games will bring tens of thousands of motorists to I-95 from Washington D.C. toward Baltimore and south from Harford and Cecil counties. Leave early Saturday morning if traveling as major delays are expected in the afternoon.
Use MD511.org before traveling over the weekend.
Work-zone speed limits on northbound and southbound I-95 are reduced to 50 mph. Work-zone safety speed cameras in use.
The MDTA Police and Vehicle Recovery Units will have additional patrols on duty to respond quickly to incidents and disabled vehicles.
Consider public transportation. Visit mta.maryland.gov for more information.
For real-time updates on major incidents follow MDTA on Twitter at twitter.com/TheMDTA or use #i95bmore. Follow SHA on Twitter at twitter.com/MDSHA.
Additional Information