Keeping Your Bridge Travels Safe
Roadway Plates Allow Crucial Deck Repairs, Lanes To Reopen Each Morning
If you have traveled the Bay Bridge this summer, you may have noticed the roadway plates in the center and left lanes of the westbound bridge. These steel plates are necessary for ongoing nighttime joint replacement work and allow crews to reopen the lanes each morning to traffic.  In April when it was announced that the westbound right lane reopened more than a year ahead of schedule, reminders were sent that the contract also included future work to be done during daytime and nighttime off-peak hours, including deck sealing, steel railing replacement, lane signal replacement and the center/left lane deck/joint repairs and replacements. The existing joints on the bridge are showing signs of their age and require replacement (see picture below). During the 24/7 westbound right lane closure, crews already replaced the joints in that lane as part of the critical deck rehabilitation.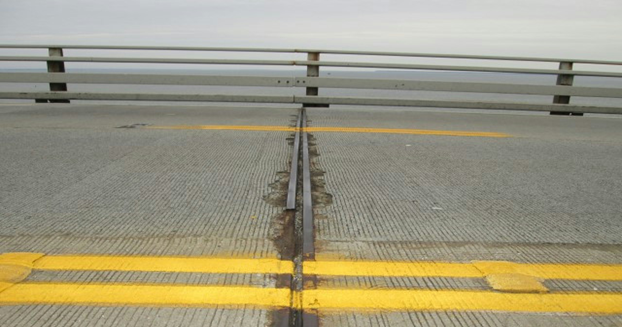 The MDTA team always puts the safety of motorists and crews first and opted to perform this vital work with roadway plates … avoiding additional 24/7 lane closures and allowing crews to perform the work during the overnights (see pictures below).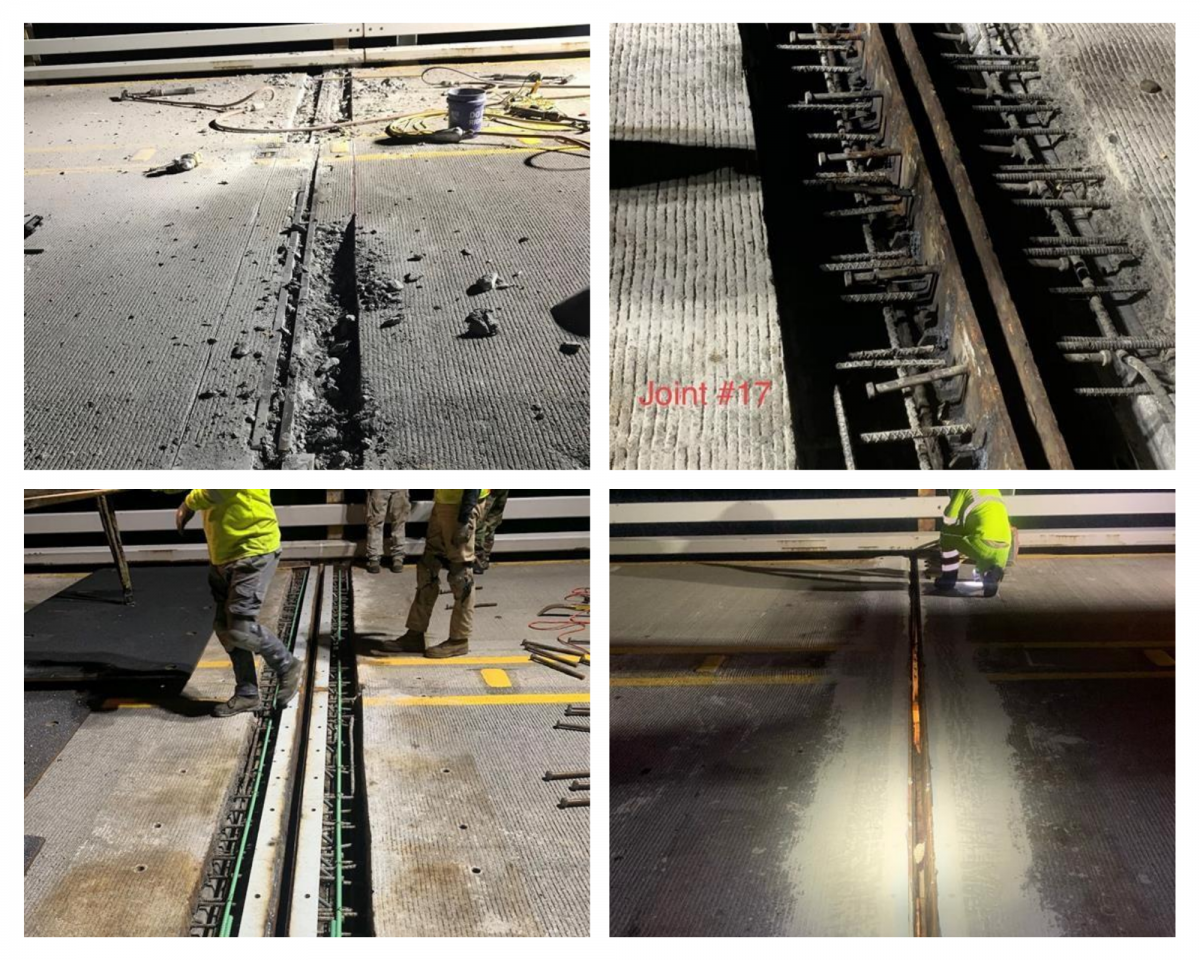 The steel plates include a taper down to ¼ inch thickness on both sides of the plates to make the transition smoother when crossing at posted speeds (see picture below). This tapering is applied to all plates as work progresses across the bridge.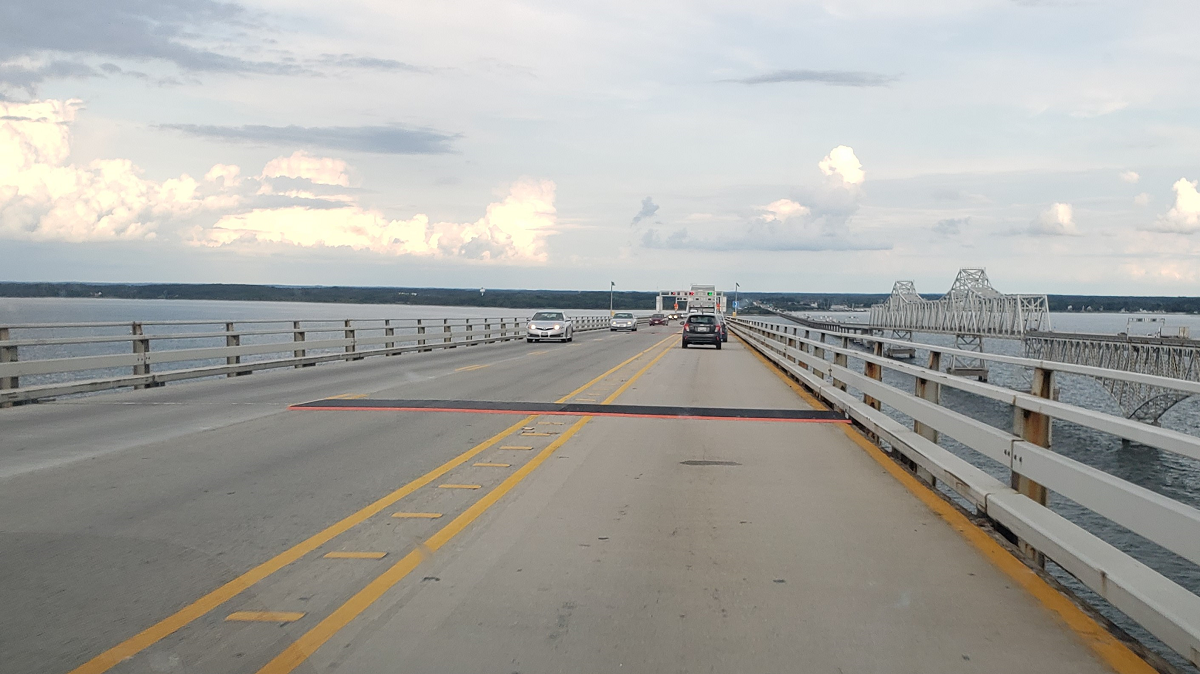 The below image reflects the bridge deck after joint replacement.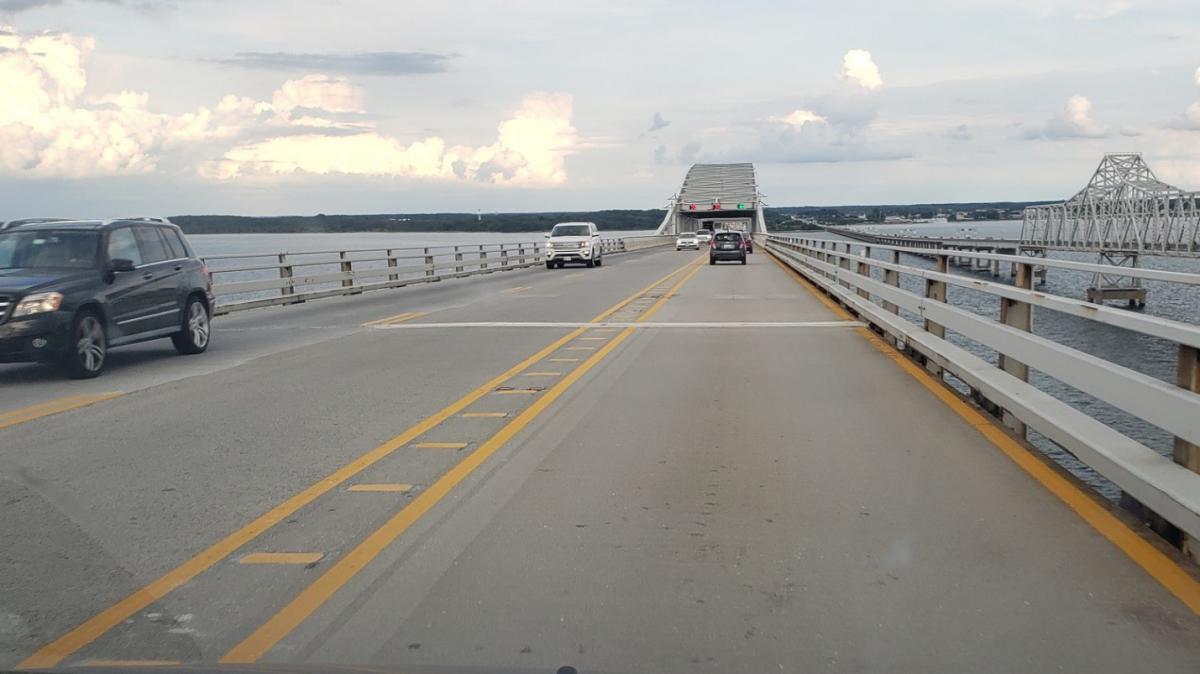 Signage is present to ensure driver awareness about the steel plates. While some motorists may choose to slow down when traveling over the plates, using steel plates to complete this crucial work greatly reduces impacts to the public such as those experienced during the 24/7 westbound right lane closure that reopened to traffic on April 1.
Overall, this work is anticipated to be completed in fall 2021. Colder temperatures and potential snow plowing operations may pause this work progression during the winter months.
We thank our bridge customers and the surrounding communities for their patience during this necessary work to keep the bridge safe.