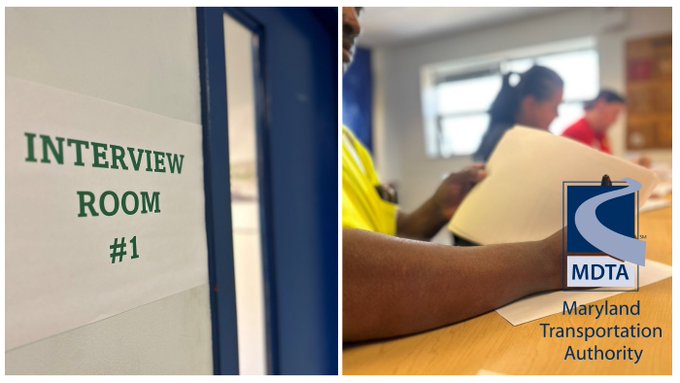 Hiring Event for Highway Maintenance Workers with On-Site Interviews
We're holding a Highway Maintenance Worker hiring event at the JFK Administration Building. Same day, on-site interviews! If you can't make it, apply online here http://bit.ly/3ShAOoq.
When:
June 9, 2023
12 pm – 5 pm
Where:
John F. Kennedy Highway Administration Building 1
Turnpike Drive
Perryville, MD 21903
On-Site Same Day Interviews
No experience required
Must have a valid driver's license
Please bring a valid government-issued ID to interview
Reap the rewards of State employment!
Pension | Medical | Dental |Prescription
Tuition Assistance | Generous Time Off | Life Insurance
Variety of job tasks & locations available
Event Flyer (PDF Download)
You belong at the MDTA!