Member Katherine Bays Armstrong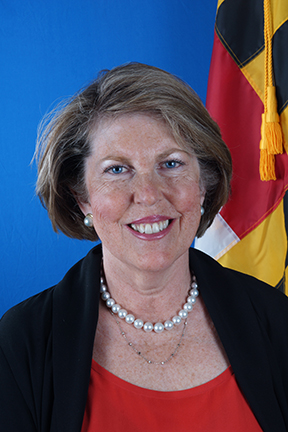 Governor Larry Hogan has appointed financial planner Katherine Bays Armstrong of Howard County to serve as the newest Board Member of the Maryland Transportation Authority (MDTA).
A Certified Financial Planner of Heritage Financial Consultants, LLC, Ms. Armstrong previously served as Vice President of Investment and Wealth Management for Mercantile-Safe Deposit & Trust Co. (now PNC). She also served as a faculty member for The Johns Hopkins University, Georgetown University, Towson University and Notre Dame University of Maryland from 1978 - 2013 and has published numerous articles related to financial planning.
Ms. Armstrong received her master's degree in Economics from Loyola University and previously served on the boards of numerous non-profits, including Network 2000, Junior League of Baltimore, Howard Community College Educational Foundation and Maryland Women in Philanthropy. She twice received the Junior League President's Award for outstanding contributions to the Baltimore community and was named one of Maryland's Top 100 Women by The Daily Record in 1997, 2005 and 2007.