Member Dontae Carroll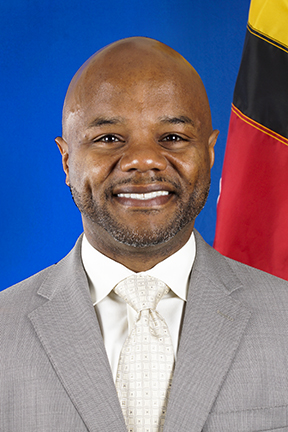 Dontae Carroll
Governor Larry Hogan has appointed real estate executive Dontae Carroll of White Plains in Charles County to serve as the newest board member at the Maryland Transportation Authority (MDTA). Mr. Carroll was appointed on July 22, 2017 for a four-year term on the MDTA Board.
As Long & Foster Real Estate's Senior Vice President and Regional Manager for Northern Virginia and West Virginia, Mr. Carroll oversees the company's largest and most profitable region, which produces $10 billion in annual sales and more than 15,000 settled transactions. Previously, he served as Vice President of Business Development, Mid-Atlantic Region, for Century 21 LLC.
Mr. Carroll received his bachelors of business administration degree in marketing from Loyola University Maryland and he received Century 21's Ambassador's Award in 2007 and the President's Award from 2005-2007.